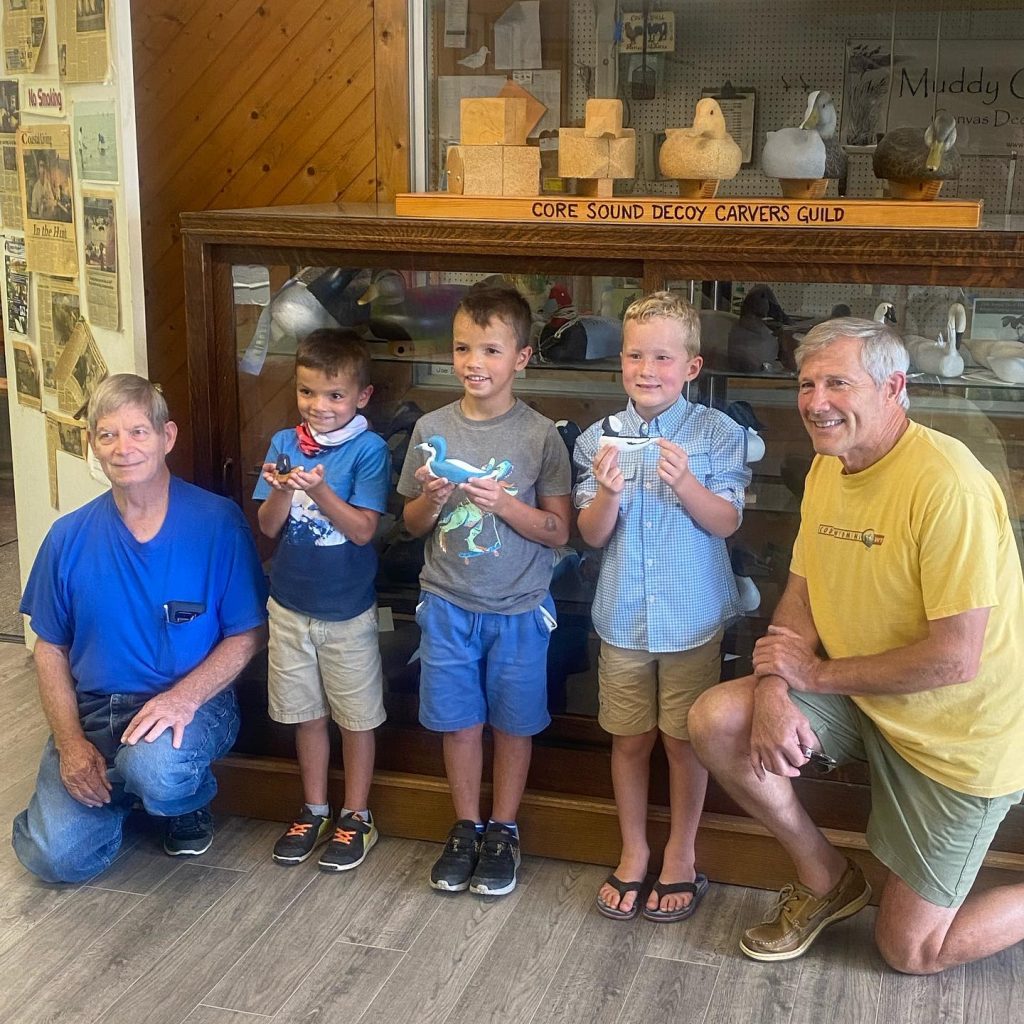 Kids Carving is BACK!
Join us on the third Saturday of each month for Kids Carving!
Throughout the year on the third Saturday of most months you will find Guild members working with budding decoy carvers and painters at the Guild workshop. From 10 am to 12 pm, youngsters from ages 7 to 15 gather to learn how to carve and paint ducks and shorebirds. There is no Kids Carving in December.
To pre-register, call Dr. Stan Rule at his office at 252-240-5437. You may also e-mail Amie Talton at amie_talton@yahoo.com. Please pre-register so we know how many kids to plan on!
Guild members who wish to volunteer to help with these sessions, please contact Stan Rule at 252-240-5437, or e-mail Amie. Volunteers are always needed, so please make plans to join us for just a few hours on a Kids Carving Saturday!
Kids Carving Saturdays:
July 17th, 2021
August 21st, 2021
September 18th, 2021
October 16th, 2021
November 20th, 2021
No Kids Carving in December!