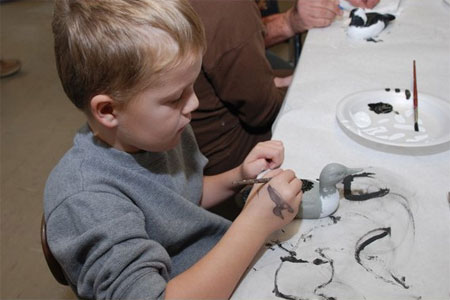 Sunday is Youth Day at the Core Sound Decoy Festival!
Activities:
Free Entry — We especially welcome our youth to the festival on Youth Day and there is no admission!
Door Prizes — Upon entry, each youth will receive their ticket for the afternoon drawing and a chance to receive a variety of door prizes. Our past Decoy Festival door prizes included decoys by guild members, duck calls, pocket knives, compasses, a gift certificate for carving lessons, and other hunting-carving-nature items. Additionally, a separate drawing for a muzzle loading rifle peaked much interest.
Kids Decoy Painting — More than 200 youth took advantage of our Kids Painting activity. Guided by volunteers, future carvers got a taste of the decoy painting experience.
Youth Decoy Competition — 2008 was our first Youth Decoy Competition. Youth 17 and under were able to compete and be recognized. The 2009 International Wildfowl Carvers Association Youth Championship (called the "Young Guns") was held at our festival. We will also hold a "bench class" competition for younger carvers and those wishing to enter non-floating decoys.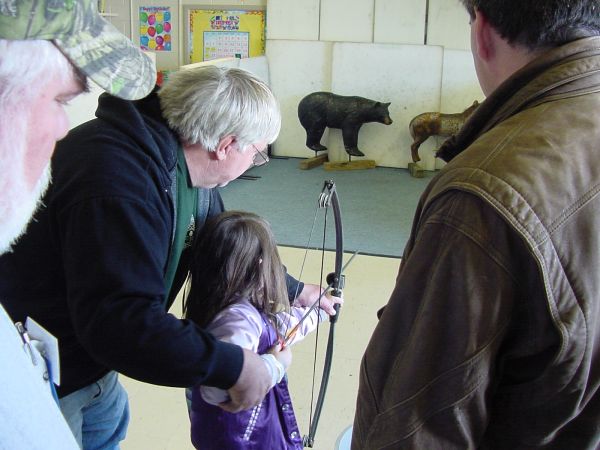 Youth Head Carving Competition — Our youth also joined the adults in their division of the head carving competition. Our judges for the adult competition gave the youth the same scrutiny. We encourage those interested to enter. Please let a Guild member get you hooked up for this activity.
Archery Experience — Young people are invited to try their hand with the bow and arrow under the guidance of experience archers.
N.C. Wildlife Commission Nature Exhibit — A hit exhibit is the walk-through wildlife experience that gives a close-up look at a variety of nature items—educational and attractive to youth and adults.