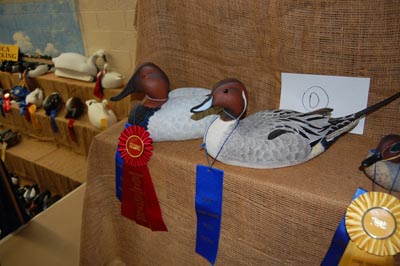 The mission of the Core Sound Decoy Carvers Guild includes the following:
To document the history of decoy making and its development as a folk art form.
To increase awareness and appreciation of waterfowl and the need for protection of its natural habitat.
To provide demonstrations of traditional decoy making through workshops, classes and daily demonstrations.
To bring to this area decoy carvers, collectors, artists, photographers and waterfowl writers from other waterfowl regions of the United States.
To develop educational youth outreach programs.
To provide an annual decoy festival thereby presenting a showcase of decoy carving and wildfowl related art.