We sure have a lot going on for the 30th Anniversary of the Core Sound Decoy Carvers Guild, so here's a summary of all of the exciting news and happenings!
The Guild is offering a GREAT selection of commemorative items for sale to help celebrate the 30th Anniversary! There are awesome stickers and posters (pictured at right) featuring artwork by the amazing Lena Ennis. Posters are $10 each and stickers are $5 each and both may be purchased are regular monthly Guild meetings.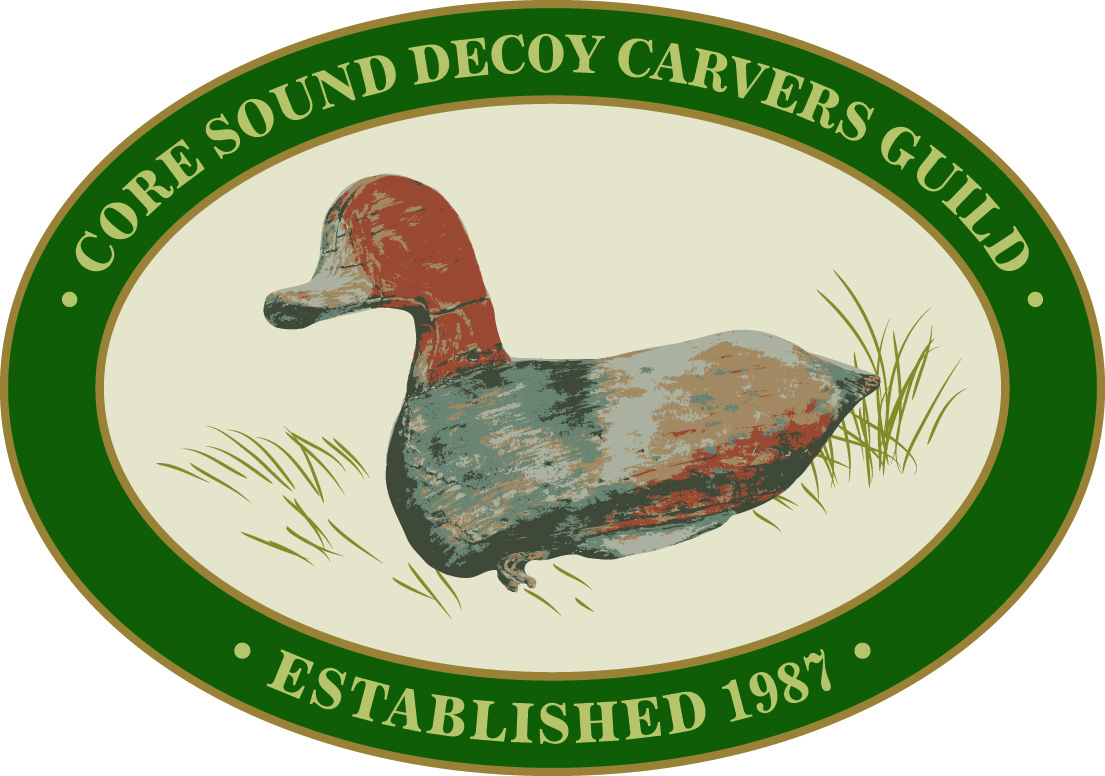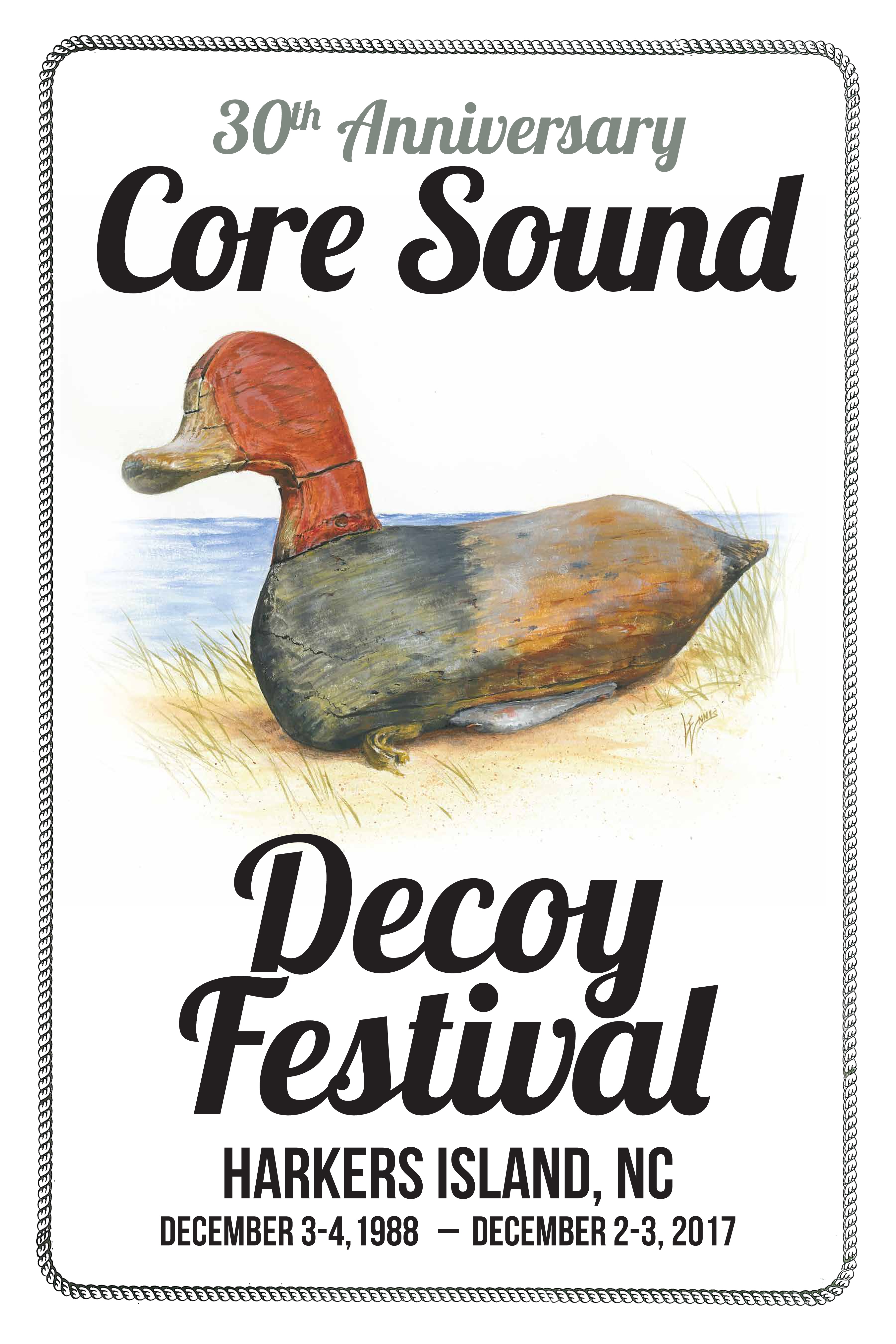 Additionally we are pre-selling our Case 30th Anniversary Commemorative Knife for $85. The knives will be available at the Festival for pick-up.
PLUS we are also pre-selling the Commemorative Council Carving Hatchet for $100. These will hopefully be available in October. The hatchet will be laser engraved but we are still working on a design to fit the handle properly. The Board Of Directors has authorized a package price of $165 for the two items. Both items will be available to see and handle at the regular monthly meetings. There will be 50 of each offered initially, and if the items are popular we will be able to reorder so that everyone that wants one will be able to purchase. If the BOD does not feel there is sufficient interest we will not reorder. We will take names for those interested but not able to buy now, but that only indicates your interest and does not in any way promise that you will receive the item if it is sold out unless it is paid in full. Pictures are available below! If you are interested in purchasing one or both of these items please contact June Bryan at 252-447-7688!