The Core Sound Decoy Carvers Guild is excited to announce that Andy Pope will be leading a Blue Fish carving class on Saturday, August 11th, 2018!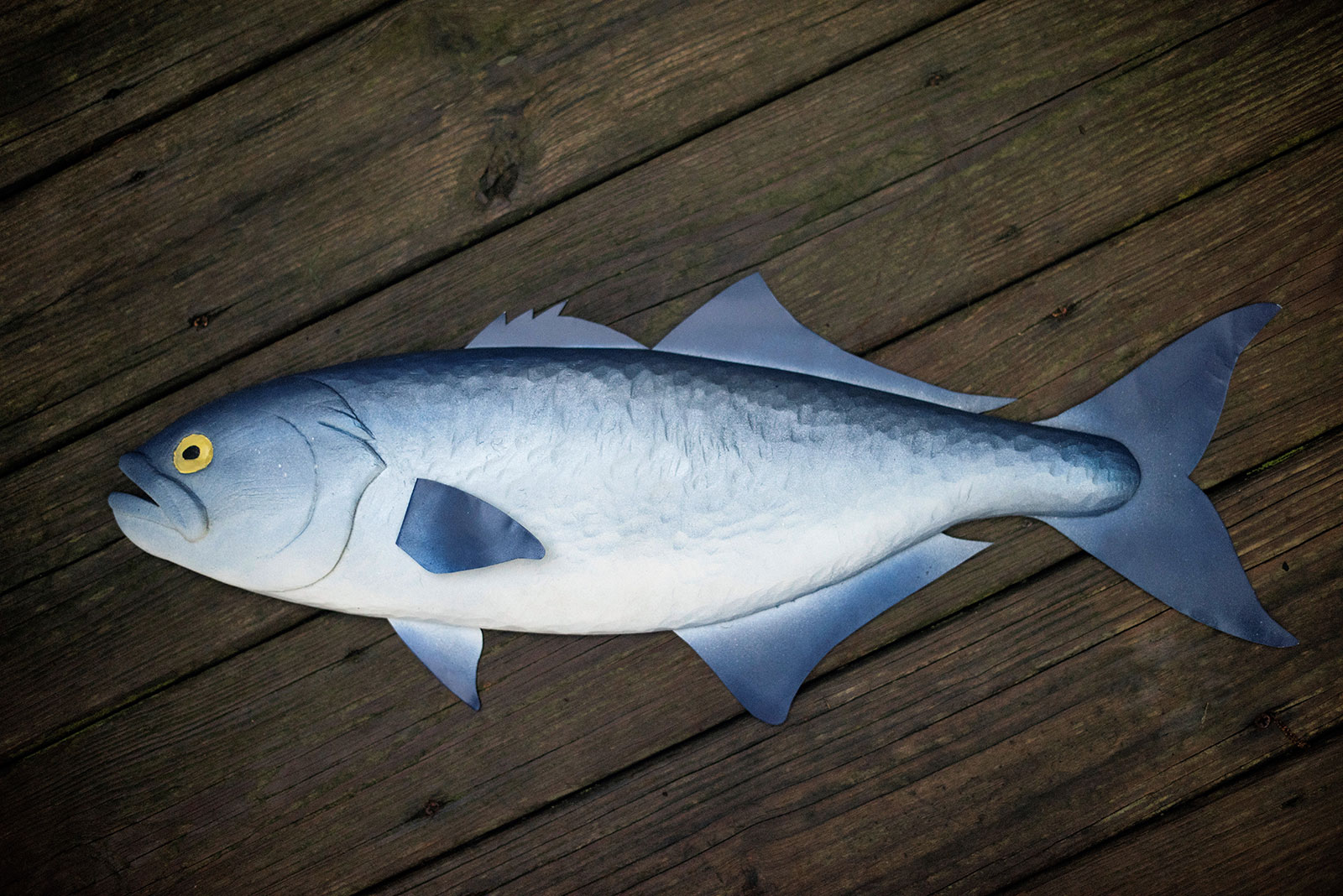 Participants should bring their favored carving tools, though some tools will be available for use. The cost for this class is $150 and participants will leave with a completed blue fish. Payment is due upon registration, and is non-refundable. Class size is limited. Instruction starts at 8:30am on Saturday, and should wrap up around 4-5:00 pm. Lunch will be provided for the participants.
Please feel free to contact Jerry Talton at 252-725-4434 with any questions. Pre-registration is required, and participants will not be considered registered until payment is received. You must also have a current Guild membership…if you are unsure of your membership status, please e-mail me and I will gladly check it for you! Please send checks, made out to the Core Sound Decoy Carvers Guild, to 276 River Oaks Drive, Stella, NC 28582. We will be sure to confirm receipt of your payment!