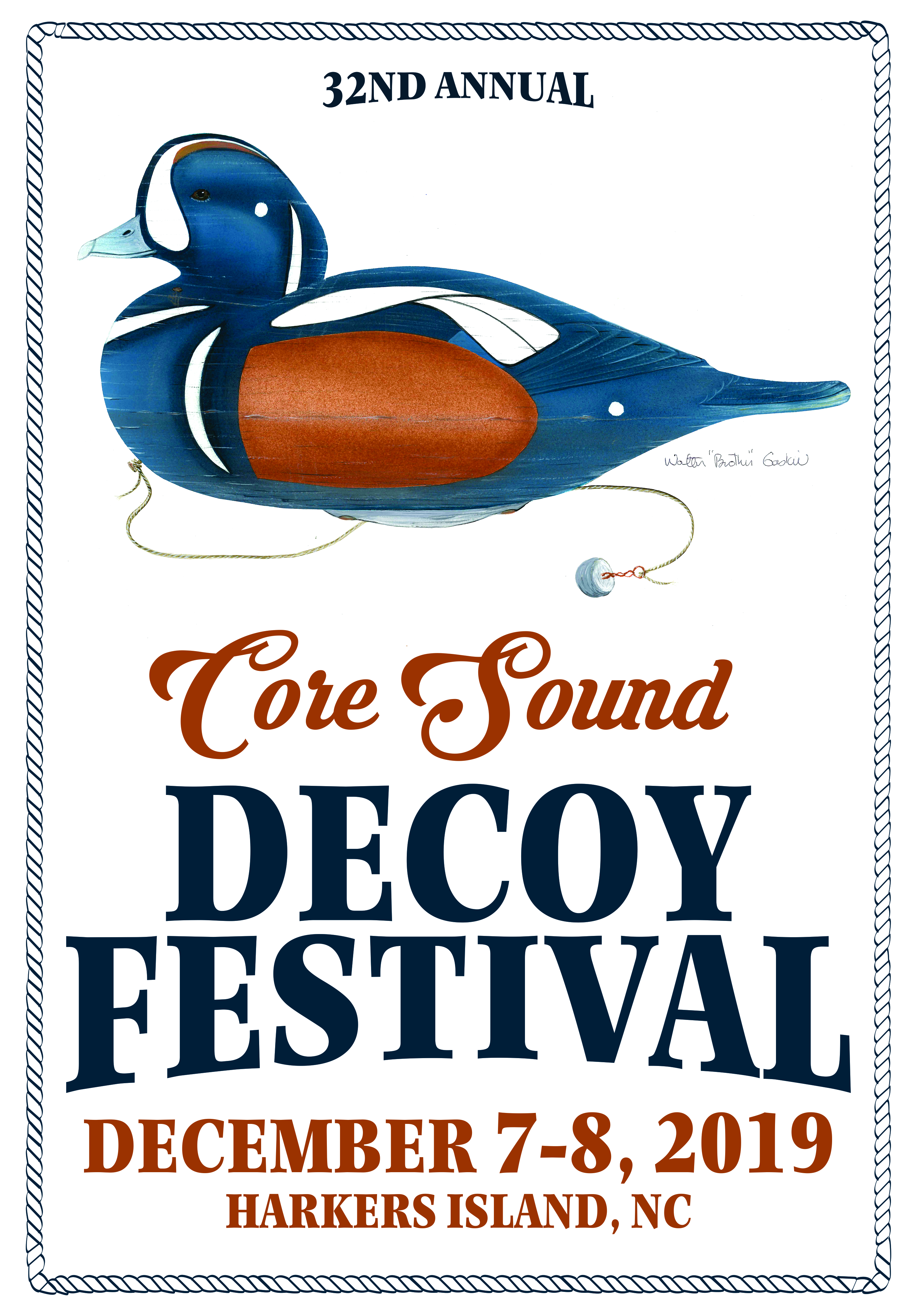 Get out your pencils and paintbrushes….it's time for the 2020 Core Sound Decoy Festival poster contest! This will be the 20th year for the contest, which is sponsored by the Core Sound Decoy Carvers Guild. The Guild encourages artists to submit artwork that, if chosen as the winning entry, will be used on decoy festival posters, advertising flyers, and apparel. The featured bird for 2020 is a blue goose. As is the custom, a cash prize of $250.00 will be awarded to the winning artist.
Please note that there have been changes to the rules!! Entries are now limited to ONE PER PERSON!
The winner will be announced in April!
Packets containing contest rules and an application may be obtained by following the link below or e-mailing Amie at amie_talton@yahoo.com.
Good luck!!
(2019 poster pictured at right. Previous posters are below for artwork ideas/guidelines. Please note that posters below have been watermarked.)